10 Amazing DIY Playhouses – Our inspiration for building a playhouse from pallets.
The kids have been hounding us for a playhouse. We've bought some time with various cardboard versions, but they really want something that won't get all soggy and wet when it's left out in the rain. We don't have a very large yard, tall trees, or a lot of money to spend, so we're slightly limited as to what we can actually build, but there is inspiration o'plenty online.
Before we settle on a final design for our pallet playhouse I scanned Pinterest, Instagram and Google for inspiration. There was plenty to be found, although I doubted that Kat and I could have produced anything near as awesome these, given we were using pallets!
Image via Distracted by Design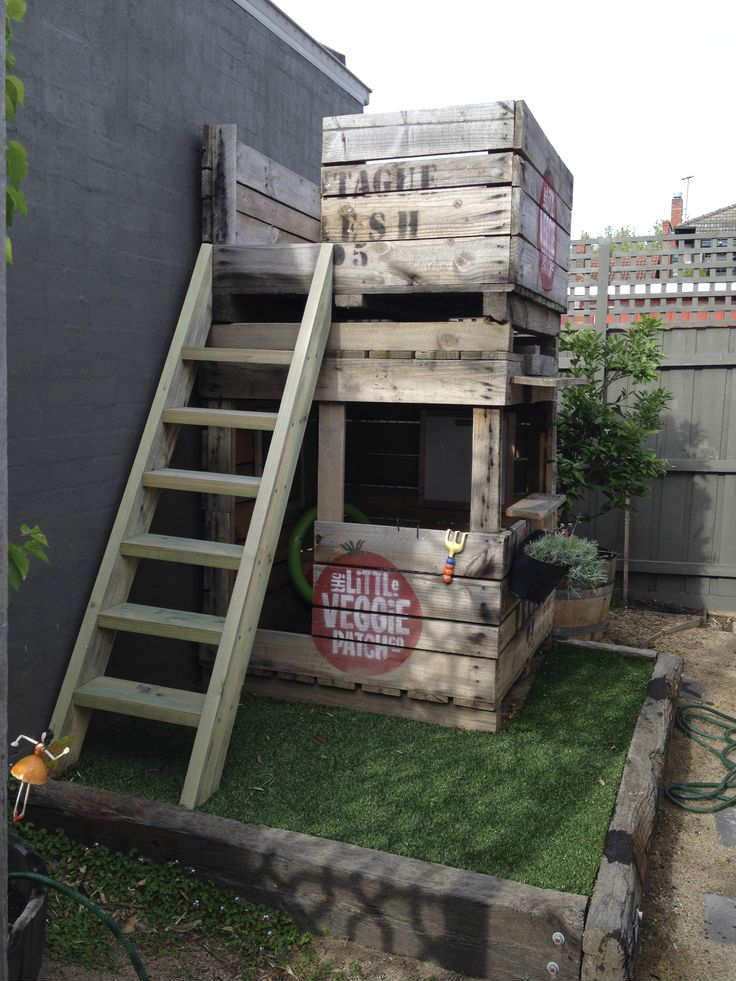 image via a whole of of tiny
image via Castle and Cubby
image via Winter Daisy
Image via Timeless Adventures
Image via Castle and Cubby
Image via A whole lot of tiny
Image via Sweetpotatopeachtree
image via buzzfeed
image via The Marion House
Click on any of the above images to go so the source and stay tuned because a little tour of our own kids pallet playhouse is coming soon!